Electrifying 10
Get a chance to win a brand-new electrified ride!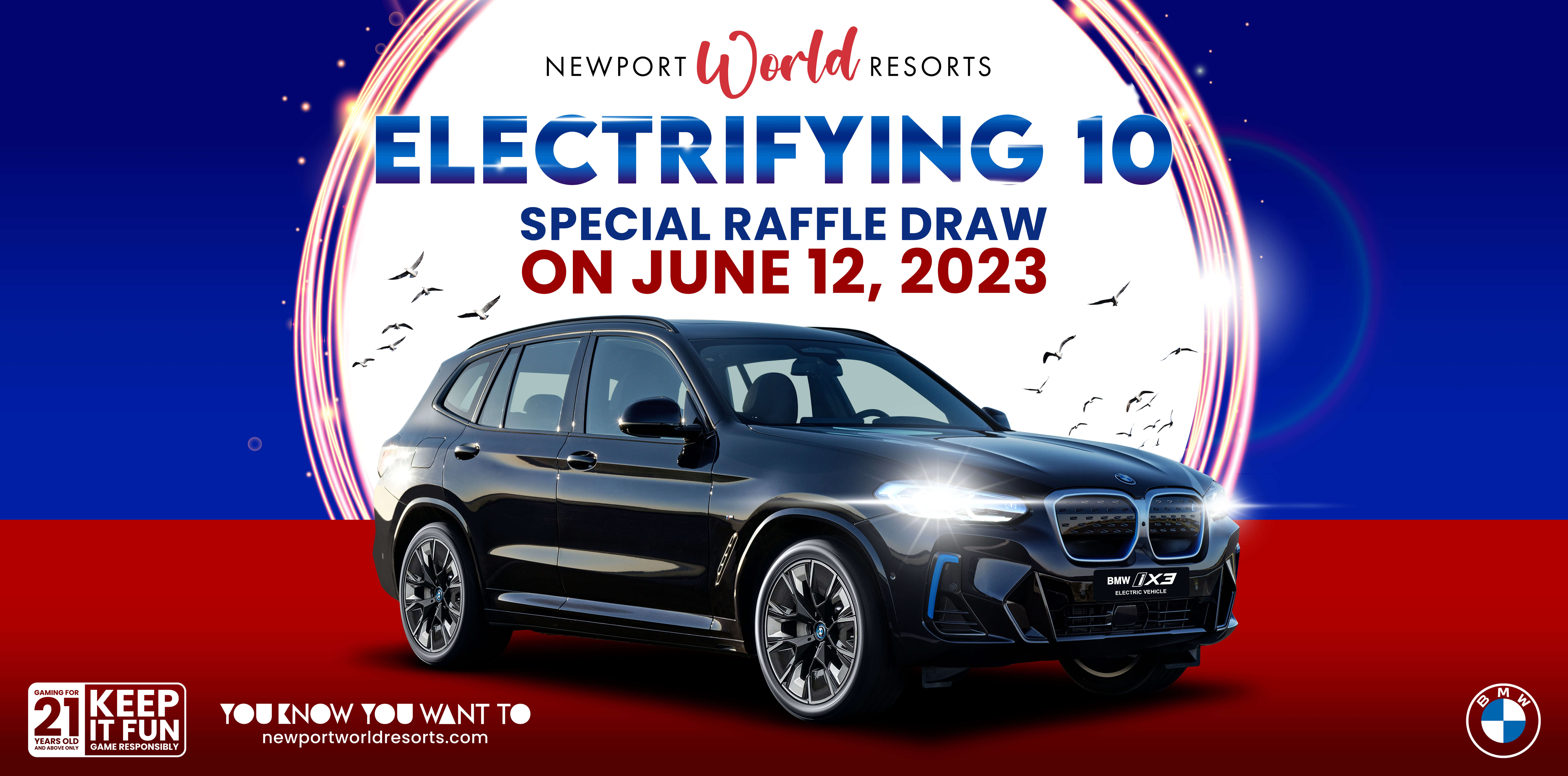 Electrifying 10
Promo Period:April 9 - June 12, 2023
Raffle Draw Venue: GF Grand Wing Casino
MECHANICS
How to Join
This promotion is open to all Epic Rewards members who are in good standing.

A member may earn 1 raffle ticket for 50 Promotional points earned within the day via cash and slots play except Texas Hold 'Em and Bingo. No points will be deducted.

A member may earn a maximum of 50 raffle entries per day.

Partial Points Redemption of Raffle Entries is not allowed.

Printing of raffle entries is at the following areas:

G/F Membership Counter Garden Wing and Grand Wing

2/F High Limits Grand Wing

G/F Double Win Slots Club, Grand Wing

3/F Newport Club
Cut off for swiping and printing of raffle entries is at 6PM every Friday & Saturday raffle draw date and 5PM on June 12, 2023 for the Independence day special raffle draw.

Non winning raffle entries will NOT be discarded until the last draw date on June 12, 2023.

Members may win multiple times per day but only once per draw time slot.

All confirmed winners (Mystery Game Participants) from the 9PM Friday draw shall still be eligible to win in the 7PM & 8PM draws of the following Saturday draw.
Points Earning Period
Schedule
*All raffle entries from Week 1-9 will be included in the Independence Day Grand Raffle Draw.
Prizes Per Draw Schedule
* Confirmed 9PM Friday drawn winners will automatically participate in the Saturdays 9PM Mystery Game Prize
Saturday Mystery Game Prizes
Independence Day Special Raffle Draw
Independence Day Mystery Game Prizes
*Subject to change
Terms and Conditions apply.