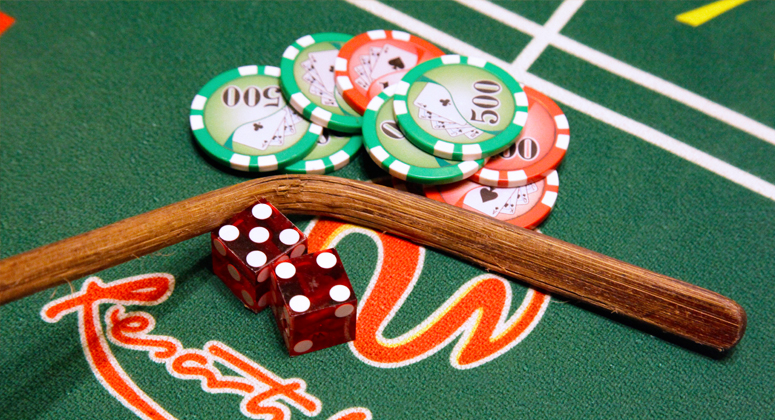 Craps
Overview
The game is fast moving and at times very loud. It is for this reason that craps is probably the most intimidating game to new players. The modern version of the game, by John H. Winn, became the casino version of the game called Bank Craps. With this contribution, Winn is known as the father of modern craps. The popularity of craps today is unimaginable. Almost every player in the casino would want to try their hand at throwing the dice while hoping for good luck. Even in Hollywood, craps seem to be a favorite casino game featured in movies.
How to Play
Game is played with various betting choices and different payout odds. Using 2 Dice tossed by the player, winning areas will be determined.
Some bets will be played on a single roll; others will remain active depending on the activity of the dice.
Game is divided into 3 stages, the "Come Out" roll, the "Intermediate" roll and the "Decision" roll.
If 5, 6, 8, 9, 10 comes out, the point is established, the "Puck is ON" and the game enters the "Intermediate" roll. "Pass Line" and "Don't Pass Line" only wins when the number is repeated.
Players will get the option to press or reduce their bets with restrictions in some areas at different stages of the game.
If "7" is rolled, this concludes the round of play.
The most exciting game in the casino and the players are not afraid to let their emotions show.
Floor Maps: