CASH BINGO OVERLOAD 2023
PHP650,000 GUARANTEED CASH PRIZE!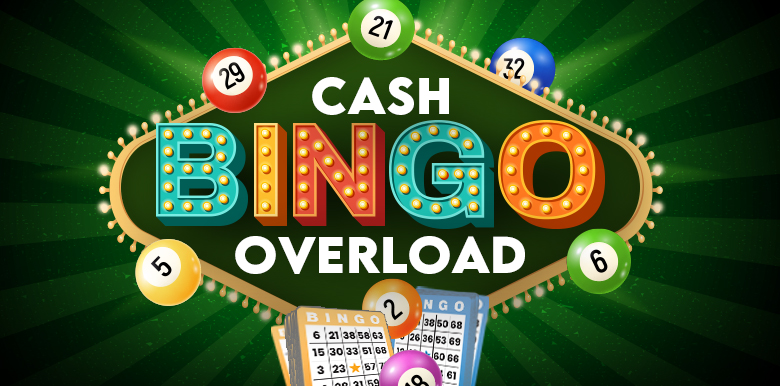 Mechanics:
TICKET COST: PHP1,500.00
Game Payout:
Game 1-5 PHP30, 000.00
GAME 6-9 PHP50,000.00
GAME 10 PHP300,000.00
Collect and Win
All Collect & Win free 1-on bingo card will be played during the Cash Bingo Overload special.
Collect and Win distribution of vouchers will be every Weekender bingo session. For every 12 bingo points earned from the Weekender Bingo program will entitle the Player to get 1 Collect & Win Voucher. Points will not be deducted. All Free bingo cards that will be given to the players must bear the date of the DRAWING. No free voucher will be given on the raffle date.
Players must have a Buy-in ticket during the drawing to be eligible to win the prize. No proxy will be allowed.
Pre Selling of bingo tickets:
For Cash transactions, Bingo Tickets are available at Bingo Counter beside Membership Counter and Bingo Card Sellers in Bar 360 during bingo session hours.
Kiosks using their Epic points (1 Epic Points = 1 Php).
Vouchers are available starting May 1 (5AM) to May 28 (4:59AM), 2023.
1,500 Status Points deduction
Present their voucher and NWR card at Bingo Redemption Area located at Bar 360 from 11:00 AM – 5:00 PM to claim their Cash Bingo Overload Ticket.Present their voucher and NWR card at the Bingo Redemption booth located at Bar 360 from 11:00 AM – 5:00 PM to claim their Bingo Ticket.
Raffle Draw Dates: May 28, July 30, September 24 & November 26, 2023.
Venues: Bar 360, GF Garden Wing and The Grand Bar & Lounge, GF Grand Wing
Terms & Conditions apply. Proceed to Membership Counter for inquiries.
Gaming is for 21 years old and above only. Keep it fun. Game responsibly.