Dining at Hua Yuan offers a unique gastronomical journey through the culinary regions of China – showcasing the best of authentic Shanghainese cuisine made from organic and seasonal ingredients of the highest quality. The restaurant also features private dining rooms good for 12 up to 30 persons for intimate gatherings and celebrations.
Lunch: 11:30 AM - 2:00 PM
Dinner: 5:30 PM - 10:00 PM
DINING PROMOTIONS
Check out our latest dining promotions around Newport World Resorts.
Restaurant Logo: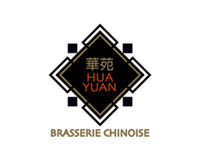 url:
https://www.tablecheck.com/en/shops/hilton-manila-hua-yuan/reserve?utm_source=nwr_web&utm_medium=button&utm_campaign=reservation